To come out of busy schedule, one looks for a change so that they can develop enthusiasm in their work. So people switch on to shopping which soothes one's mind and soul. Every member of family is filled with excitement and are ready with their shopping list whether it is a kid, dreaming to buy their favorite toy, mummy collecting details of stores offering discounts, grandparents need replacement of their glasses, father worried about the budget of shopping. Only he is the unhappiest person in the family when it comes to shopping. Today people have moved to E-shopping because they can order anything from the comfort of home/office.
Switching to Online shopping:
Nowadays people are attracted towards online shopping due to the following reasons:
Considering convenience point of view.
Due to pandemic and safety point of view they are switching to online shopping.
Tight and busy schedules, work and family commitments.
They do want to go far places.
They feel uncomfortable in crowded markets.
They want variety in their products of their choice at reasonable discounts.
Due to shortage of time and need delivery at their doorstep.
Limited budget so one can't spend unnecessarily.
Increasing fuel prices have made them to shop from home.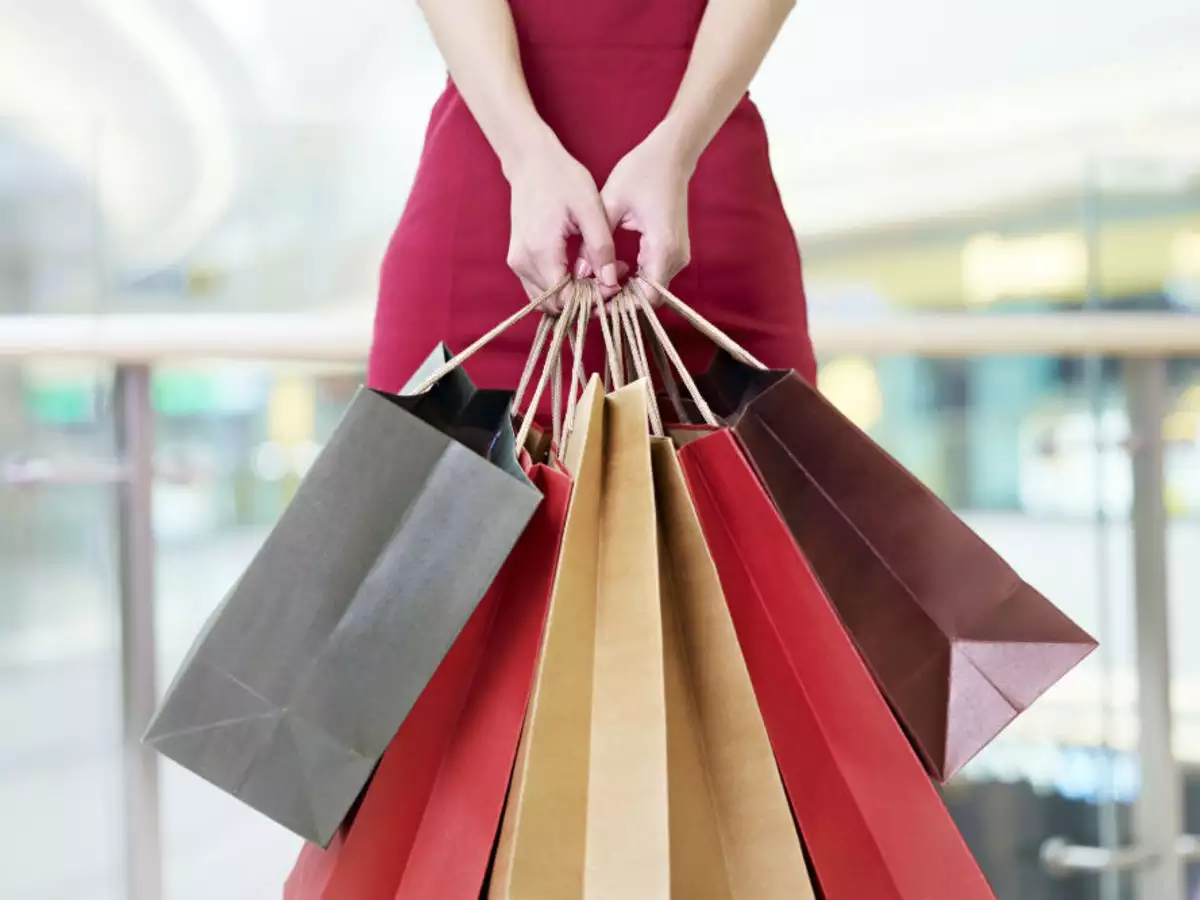 Merits of shopping:
People shop according to their needs, choices and at reasonable prices.
Online shopping offers discounts in their variety of products, seeing the level of people where according to budget some go for high quality and some go for medium quality.
They can review the product before purchasing.
There will be no hassles if shopping is done carefully.
Demerits of shopping:
During online payment one needs to be very careful, they should not become victim of cybercrime.
Should not disclose card details and OTP's via message or mails.
Should always verify receivers site details before any transaction.
Shopping creates a refreshing atmosphere around us and one feels better after shopping one's favorite product. Due to internet facility available almost anywhere one goes like office, café, malls, functions, seminars, home etc. people have become savvy online shoppers. One important point to be considered while shopping is to focus on buying only worthy products at reasonable prices. Remember too much spending of money unnecessarily is not worth enough. So always think about budget and then only switch to shopping……. Saving is equally important in one's life.